Associates
USA
Jim McWeeney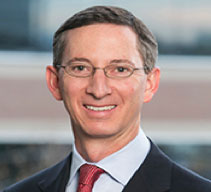 Jim has more than 20 years of experience in the risk management industry. He is considered a subject matter expert in risk and compliance, research and intelligence gathering, corporate investigations, assessing joint venture and other investment opportunities, and responding to security threats and crises.
Via a reliable global network of subject matter experts, Jim has handled various matters of risk in every major city and country. Jim most recently helped start a new and highly successful start-up, Risk Assistance Network + Exchange (RANE), a global network connecting enterprises seeking risk management insights and services with thousands of leading risk experts around the globe.
Jim is currently President/CEO of IntegrityRisk International, a risk management consulting business based in Washington, D.C.
Prior to this, Jim served as the President and Global Head of the Risk & Compliance business at Kroll Associates. And before Kroll, Jim was CEO of Corporate Risk International, a global risk management firm successfully sold in February 2010 to Providence Equity Partners.
Jim consults to APSG in the USA.
---
Australia; Asia Pacific; Africa
Dr. Cindy Davids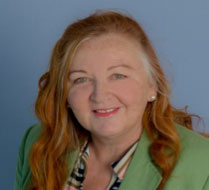 Dr Cindy Davids has held a variety of academic appointments at senior university levels including Academic Director and Associate Professor at the Macquarie University Centre for Policing, Intelligence and Counter Terrorism and Associate Professor and Director of International at Deakin Law School, Melbourne. She has taught across a wide array of law related areas, including policing, criminal procedure and investigation and financial crime specialising in bribery and corruption. Dr.Davids has taught at the undergraduate, postgraduate and management course level in Australia and overseas. She has advised various corporate and government departments across her subject matter areas of expertise.
Her Ph.D is from the University of NSW (UNSW) Law School and she has a Masters in Policy and Law, a Bachelor of Arts (Hons) from Latrobe University and a Post Graduate qualification from Hong Kong University in the area of Corruption Studies. Her research expertise encompasses public sector and corporate integrity issues, (eg. accessing and disclosing confidential information; corporate code breaches) conflict of interest, misconduct in public office, corruption, financial crime with a particular focus on bribery of foreign officials. She has been the chief investigator on a number of major complaint investigations both in Australia and overseas. Most of this work has required access to sensitive data and significant security clearances.
Her book on conflict of interest in policing along with an array of published articles and governmental reports firmly establishes her subject matter expertise. Her extensive network of contacts across the corporate, NGO and government sectors extends beyond Australia.
Cindy consults to APSG across an array of subject matters in Australia, the Pacific and Africa.
---
Asia & USA
Timothy McNally
Tim McNally joined Nagacorp, (Cambodia) in February 2005 as Chairman of the Board. He also serves as Chairman of the AML Oversight Committee of that Company. From April 1999 until October 2005, Tim was the Executive Director of Security and Corporate Legal Services for the Hong Kong Jockey Club. He was a member of the Executive Board of Management responsible for corporate governance issues.
Tim is currently an international security consultant and is the President of B2G Global Strategies headquartered in California. Tim was a Special Agent of the Federal Bureau of Investigation ("FBI") for almost 25 years. His career focused on the investigation and prosecution of serious crimes including organized crime, drug trafficking, public corruption and fraud matters.
Tim was the head of the FBI's Los Angeles Office at the time of his separation. During the period 1993 through 1999, he was cited on numerous occasions for exceptional leadership and meritorious performance by the Director of the FBI, Attorney General, and President of the United States.
He is a member of the Asian Society of Southern California, The National Executive Institute and the Society of Former Special Agents of the FBI. He is a graduate of the University of Wisconsin Eau Claire, receiving a Bachelor's degree in Political Science in 1969. He received a Juris Doctorate (JD) degree from Marquette University Law School in 1973 and was admitted to the State Bar of Wisconsin.
Tim consults to APSG in Asia and the USA.